Rumors about the imminent start of the Ukrainian offensive have been circulating in the press and social networks for several weeks now, but in recent days there has been more and more information about this. Many commentators link the plans of the Armed Forces of Ukraine with the arrival of warm weather, new deliveries of armored vehicles, and the readiness of the strike force. The BBC is analyzing available data on the state of Ukrainian forces and their readiness to turn the tide of the war.
In many Ukrainian and Russian media, the impending operation of the Armed Forces of Ukraine is described both as a "counteroffensive" and as an "offensive." The fact is that a counteroffensive is usually called an offensive operation, which is carried out during or immediately after the enemy's offensive, but the military operations of the Russian army in recent weeks are more of a positional character. Therefore, the Armed Forces of Ukraine are preparing not so much to respond as to start a new operation, the place and time of which are not yet clear.
Not only military experts and bloggers, but also officials openly talk about the impending offensive of the Ukrainian armed forces. The last time Ukrainian President Volodymyr Zelensky spoke about him was on March 25 in an interview with the Japanese newspaper Yomiuri Shimbun.
Then the Ukrainian leader, however, said that the offensive, which was planned for the spring, was being postponed due to a lack of military equipment and ammunition – but he did not say for how long.
This thesis, that Ukraine lacks Western military equipment to launch an offensive, is not the only one.
There are often suggestions that the offensive operation of the Armed Forces of Ukraine will begin after the spring thaw ends in Ukraine and armored vehicles can pass through rough terrain, and also when Ukraine is able to gather a sufficient number of troops.
These factors most likely influence the decision of the Ukrainian General Staff on the time and place of the start of the operation, but, in addition to them, there are many others: the readiness and disposition of their own forces, assessment of the state of Russian troops, their deployment at the front and rear, the possibility of transferring reserves . And that's not all.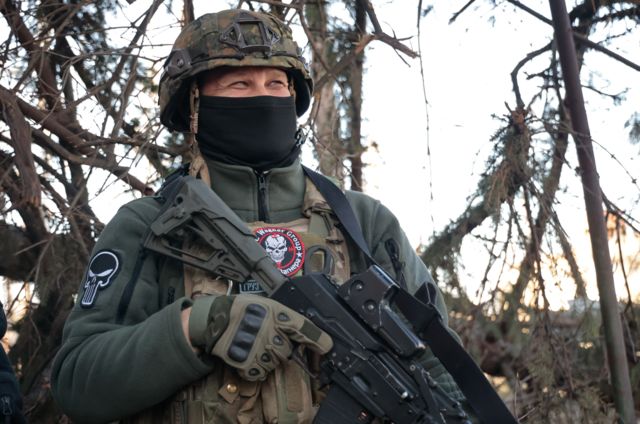 In addition, there is, in fact, the idea that underlies any operation and which provides for certain actions according to the operational plan, taking into account all these factors.
Therefore, if Ukraine is preparing its offensive, then it depends not so much on "General Gryazi" as on the Commander-in-Chief of the Armed Forces of Ukraine, General Valery Zaluzhny, who will make the final decision on its launch.
Perhaps the only thing that can be said for sure now is that Kyiv would like to launch a large offensive operation, and possibly more than one.
Source: bbc