Protesters have gathered in cities around the world in recent days in a show of solidarity with women in Iran.
The gatherings are an echo of the protests that have erupted in Iran since the death of 22-year-old Mahsa Amini, who had been detained by the country's so-called morality police.
Whether in Istanbul or Los Angeles, protests are marked by the striking words and images that have typified the protests rocking Iran: chants of "Women, life, freedom!" and in some cases, women taking scissors to their hair.
"When Iranian woman see what happened to Mahsa, they think it could have happened to them because you hardly find an Iranian woman who has not been either warned or detained or harassed by the morality police," Golnaz Esfandiari, senior correspondent for Radio Free Europe/Radio Liberty, told NPR last week. "So we all know we've all had this experience."
"I was talking to several women in Iran, and they told me, look, even if she wasn't tortured, but she probably died from fear. She had a heart attack from fear. Because they know how scary this is," Esfandiari said.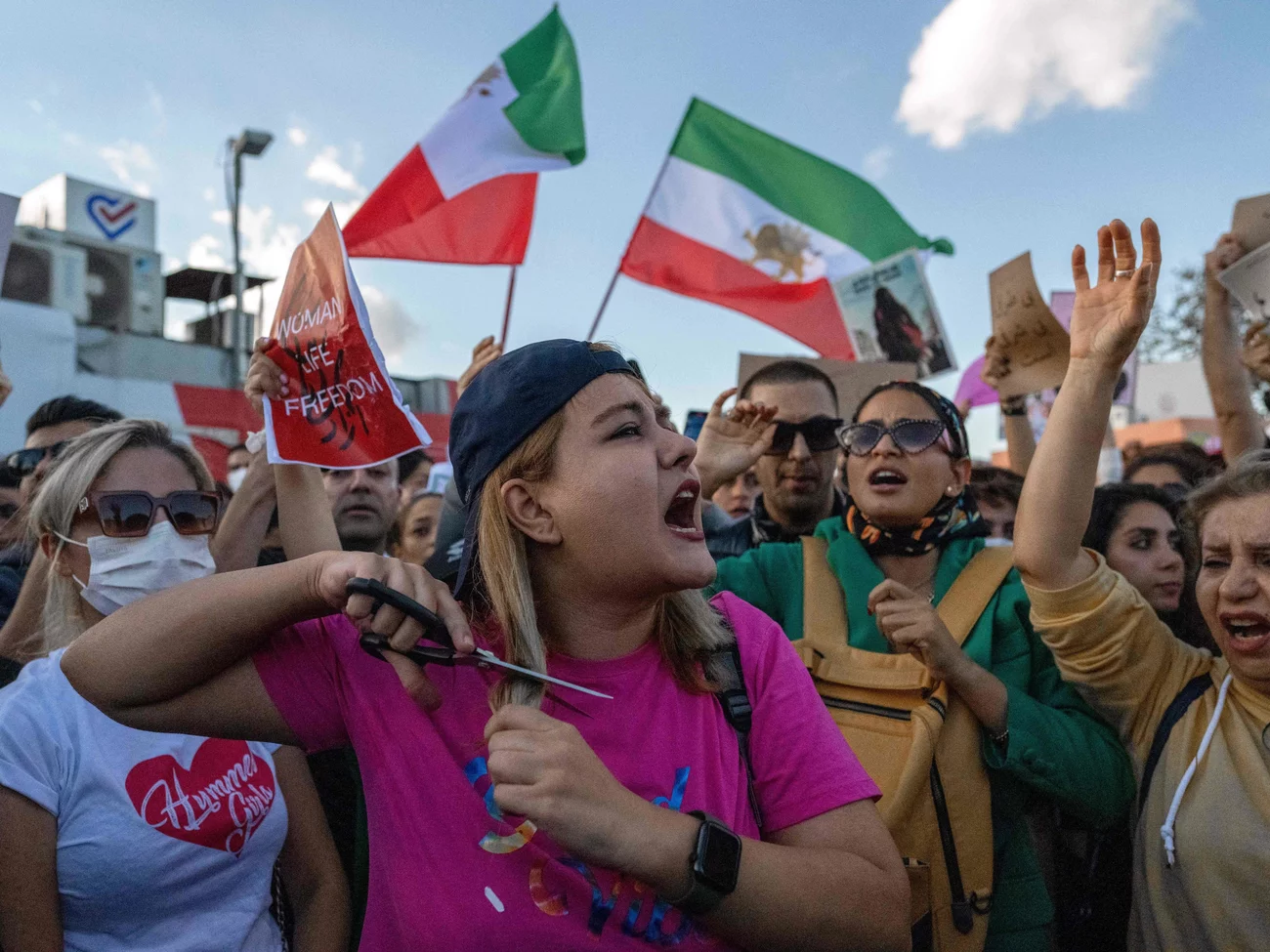 Istanbul
In Turkey's most populous city, hundreds reportedly gathered on Sunday to protest against the Iranian government.
Many Iranians were among those who protested, Hurriyet Daily News reported.
Washington, D.C.
In Washington, protesters gathered in Farragut Square, holding signs and chanting Amini's name.
There was also a candlelight vigil in front of the White House on Saturday night in support of anti-government protesters in Iran.
"This time is different because, in my opinion, is led by the women. Women are the revolutionaries at this time, at this time in history," said protester Aref Alvandi at the D.C. rally, according to ABC News.
"Iranian people are not backing down. The Iranian Regime has miscalculated their resolve for changing this regime, and we're asking the White House to do the same," demonstrator Ramesh Sepehrrad told the D.C. affiliate of NBC News.
On Capitol Hill last week, a bipartisan group of senators introduced a resolution condemning Amini's detention and death. The resolution calls for the government of Iran "to end its systemic persecution of women."
Los Angeles
The Los Angeles metro area is home to a large population of Iranian immigrants — more than a third of the U.S. population of Iranian descent lives in the area, LAist reports.
A march through the city's downtown ended at City Hall. Marchers played drums, shouted "Free Iran," held Iranian flags, and held aloft signs with messages such as "No to Islamic Republic" and "Freedom for Iran."